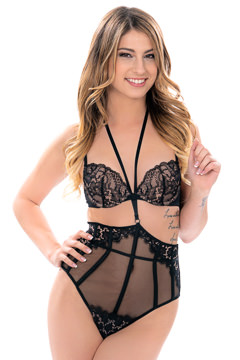 Kristen Scott
Kristen Scott
Updated : 2019-07-20

|

Times Viewed : 1077873

|

7
Height : 5'2"
Hair Color : Brown
age : 22
measurement : 34A-22-32
hobbies : Singing, hiking, traveling, snowboarding
fav_food : Gnocchi
Kristen Scott's Biography :
Kristen Scott has always been a sexually active person, ever since growing up by the beach and riding the surf. With an ever-evolving list of fetishes and kinks to explore, she loves trying new partners and discovering new ways to get them, and herself, off. Her ultimate lesbian fantasy is being tied up and pleasured by multiple beautiful women, then untied so she can make them cum. Her biggest peeves are a tongue in her ear, and a finger in her belly button. But clit stimulation combined with eye contact makes her cum right away. Kristen goes wild for an older or more experienced woman who can dominate her, but she also loves holding open the legs of a submissive woman while she watches and feels her cum. Kristen's favorite reads include The Power of Now and Odd Girl Out, and she's a big fan of the Coen brothers.